College and Career Readiness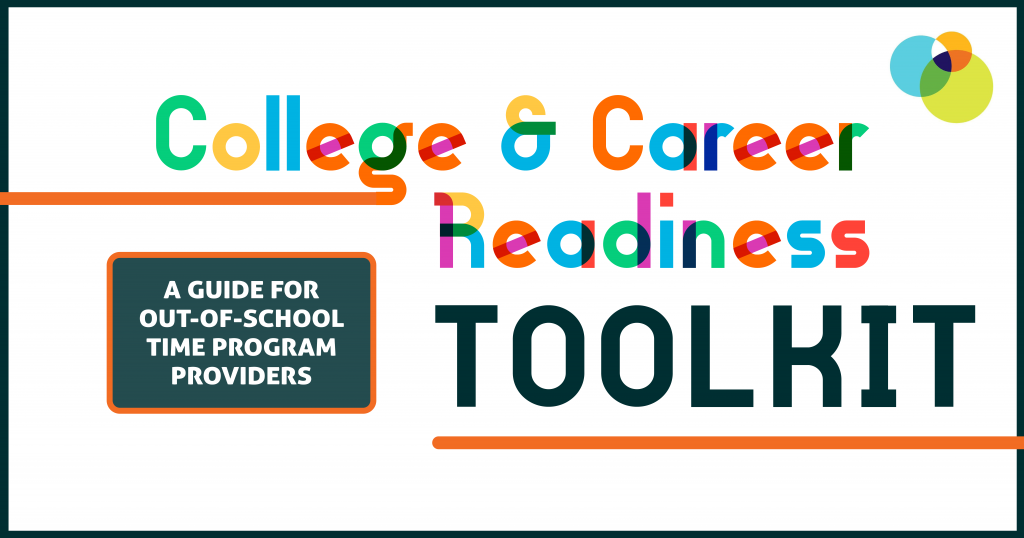 MOST's College and Career Readiness Toolkit is a comprehensive guide to help middle and high school out-of-school-time programs get laser focused on building 21st century skills and supporting young people as they navigate through the complex world of planning for their advanced education and careers.
We will be adding free and low cost professional development resources including videos, online courses and opportunities for live virtual training.
Want to help MOST spread the word? Use our Social Media Sharing Resources.
Training from the CCR Ambassadors
Since launching the CCR Toolkit in February, MOST has been collecting a team of highly qualified training personnel to deliver this information to our program partners and the communities we serve.
We are happy to introduce our new team of CCR Toolkit Ambassadors. Beyond being exceptional role models for young people, these educators and youth development specialists bring diverse skillsets to our team, leveraging their expertise in the arts, conservation, writing, filmmaking, and more.
To get more information about scheduling training with our CCR Ambassadors, complete our Interest Form.  Programs that receive training will also be eligible for a discount and limited scholarships to use Hello Insight for data collection.
This toolkit was created with support from a Career and College Readiness Opportunity Grant from the Charles Stewart Mott Foundation.