The Maryland Out of School Time Network proudly serves as a statewide intermediary sponsor for AmeriCorps VISTA (Volunteers in Service to America) projects supporting more and better out of school time (OST) programs for Maryland youth.
MOST VISTA members are full-time, paid national service members, who serve with an organization for a one-year term. VISTAs find creative and lasting solutions to build capacity for OST and youth development organizations.
Now in the 7th year of operation, our AmeriCorps VISTA program members serve as a catalyst for change, living and working alongside community members to advance local solutions.
MOST VISTA Program Highlights:
Over 100 VISTA members placed at 35+ program sites through MOST
40+ VISTA members serving in the 2020 MOST Cohort
Over $2,000,000 in cash resources raised for OST programs serving youth across Maryland
MOST VISTAs have recruited and managed over 2466 volunteers, serving a combined total of 16,436 hours
MOST VISTA Program Goals:
Inspiring the future STEM workforce by engaging youth in high quality STEM learning opportunities
Eliminating childhood hunger by increasing the number of meals served by OST programs and enriching those programs with quality nutrition/health education
Supporting innovative projects that expand access, improve quality, facilitate collaboration, and create new initiatives for OST
Interested in hosting a VISTA project that fits these goals at your organization? Contact Andrew Neuman, VISTA Program Director, at ANeuman@MOSTNetwork.org
"We truly value the partnership between the MOST VISTA program and St. Vincent de Paul and our social enterprise. We literally could not have fed as many children or grown our capacity without the excellent work of both of our sterling VISTA volunteers.  We know that we are blessed to have benefited so much from the important VISTA program that you and your team facilitate. Thank you for all of your efforts!"

—Kathy Shulman, ED
St. Vincent de Paul Kidsztable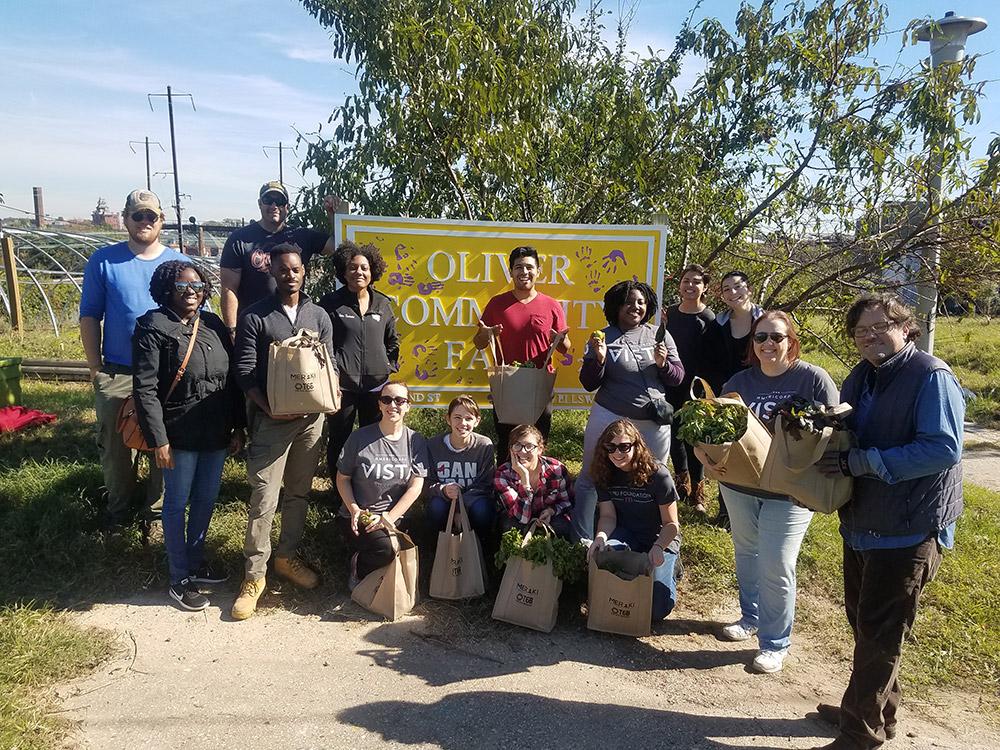 Sign up for Updates from MOST VISTA