The Maryland Out of School Time Network proudly serves as a statewide intermediary sponsor for AmeriCorps VISTA (Volunteers in Service to America) projects supporting more and better out of school time (OST) programs for Maryland youth.
MOST VISTA members are full-time, paid national service members, who serve with an organization for a one-year term. VISTAs find creative and lasting solutions to build capacity for OST and youth development organizations.
Now in the 7th year of operation, our AmeriCorps VISTA program members serve as a catalyst for change, living and working alongside community members to advance local solutions.
MOST VISTA Program Highlights:
Over 100 VISTA members placed at 35+ program sites through MOST
40+ VISTA members serving in the 2020 MOST Cohort
Over $2,000,000 in cash resources raised for OST programs serving youth across Maryland
MOST VISTAs have recruited and managed over 2466 volunteers, serving a combined total of 16,436 hours
MOST VISTA Program Goals:
Inspiring the future STEM workforce by engaging youth in high quality STEM learning opportunities
Eliminating childhood hunger by increasing the number of meals served by OST programs and enriching those programs with quality nutrition/health education
Supporting innovative projects that expand access, improve quality, facilitate collaboration, and create new initiatives for OST
Interested in hosting a VISTA project that fits these goals at your organization? Contact Andrew Neuman, VISTA Program Director, at Aneuman@MOSTNetwork.org
"We truly value the partnership between the MOST VISTA program and St. Vincent de Paul and our social enterprise. We literally could not have fed as many children or grown our capacity without the excellent work of both of our sterling VISTA volunteers.  We know that we are blessed to have benefited so much from the important VISTA program that you and your team facilitate. Thank you for all of your efforts!"

—Kathy Shulman, ED
St. Vincent de Paul Kidsztable
Interested in Serving as an AmeriCorps VISTA Member?
Learn more here. Expand
Go Where You are Needed: Serve a year as an AmeriCorps VISTA Member
"Through our VISTA with MOST, the development of new tools, resources and programs has given us the ability to serve more girls over the last year. MOST provided our VISTA with the support and the resources to develop projects and personally as someone is interested in pursuing a career with a nonprofit. MOST has provided significant assistance and support to Community Bridges, helping us [to] shape our programs and increase capacity." – Shannon Babe-Thomas, ED Community Bridges
"Being an AmeriCorps VISTA member seemed to be the perfect opportunity to become immersed in my local community and establish lasting cycles of transformation. 

I am proud of being a catalyst in establishing relationships that will exist well beyond my AmeriCorps VISTA term of service and contribute to the long-term eradication of hunger among school-aged youth in Baltimore City."

– Phillip Clarke

Former MOST VISTA Member
In-Service Benefits for VISTA members:
Modest living allowance paid every two weeks
Generous leave time: 10 personal and 10 medical leave days; federal holidays and other leave recognized by service sites
Enrollment in AmeriCorps VISTA Health Benefit Program
Relocation allowance for new VISTAs moving over 50 miles to serve
Childcare subsidy for qualifying VISTAs
Ongoing training and professional development throughout year of service
Post-Service Benefits
Choice of $6,000 education award or $1,800 cash stipend
Non-competitive eligibility for federal employment for one year
Relocation allowance to cover costs of returning to permanent residence after service
Access to a state-wide and national network of alumni
Many MOST VISTAs have been hired as full-time staff at their host organizations post-service; including at
Community Bridges
Excel Beyond the Bell
Harford County Boys and Girls Clubs
Greater Baltimore Urban League
Baltimore Campaign for Grade Level Reading
and right here at MOST!
Learn more about the benefits and requirements of service at VISTACampus.gov
Apply to our open 2020-2021 AmeriCorps VISTA Listings Today!
Maryland Out of School Time VISTA Leader
Girl Scouts of Central Maryland Baltimore City Community Troop
Girl Scouts of Central Maryland- Harford County Community Troop
Code In the Schools- Middle School Pilot
Digital Inclusion Events, Education and Support (Baltimore)
Questions about your application? Contact Andrew Neuman at Aneuman@MOSTNetwork.org.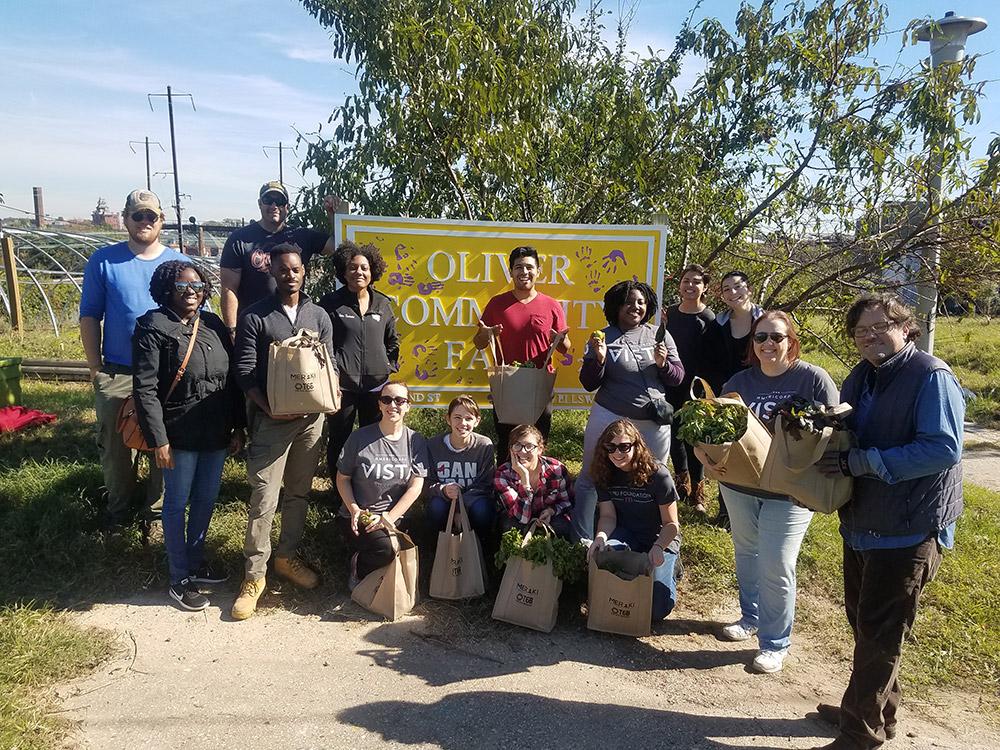 Sign up for Updates from MOST VISTA