After-school Site Coordinator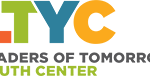 Website ltycarts Leaders of Tomorrow Youth Center
Our people and programs can make a real difference.
Position Summary: The Site Coordinator is one of the main liaisons between LTYC instructional support staff, parents, school officials and the organization. This position is responsible for supporting the oversight of creative arts teachers at designated program sites. This person will also be responsible for establishing and maintaining a positive rapport with school officials, parents, staff and LTYC Leadership by conducting weekly communication to ensure adherence to quality standards, deadlines, proper procedures and to immediately handle issues that may arise
Position Information:
Monday-Fridays 3:00-5:30
Compensation: $40-$50 per hour
Position Responsibilities:
Observes classrooms for developmentally appropriate practices, required posted materials, adequate and appropriate materials, safety/sanitation, and other required guidelines.
Maintains complete and accurate required records, forms, reports and documentation of classroom monitoring and observations, and all other program related documentation.
Supervises preparation of classrooms in order to provide a safe environment.
Performs an assessment of staff needs through observation and communication.
Ensures use of appropriate LTYC approved developmentally appropriate curriculums
Ensures that teachers provide children with quality materials and experiences to promote all areas of development to meet expected outcomes.
Serves as official point of contact for parents and scholars
Provide coverage for staff absences and lunch breaks
Collaborates with all program staff to ensure developmentally appropriate inclusion in the classroom of required topics and procedures.
Maintains and supports communication with staff.
Communicates and problem solves with staff
Provide management to arts instructors through consultation, supervision and example
Troubleshooting and crisis management
Ensure compliance of all programmatic files and site safety protocols
On site support (Classroom observations, Administrative Check Ins, Safety Spot Checks)
Take pictures, footage and create newsletter content monthly
Essential Skills and Experience:
BA/BS degree or higher in creative arts discipline and/or education; OR
BA/BS degree or higher in any field and coursework equivalent to a major relating to education; AND
Experience in management or leadership role preferred
Demonstrated knowledge and experience with students in an urban setting
Ability to operate computers and possess basic knowledge of MS Windows, Microsoft Word and other software.
Excellent supervision, managerial, and organizational skills.
Excellent communication skills.
Positive attitude, high level of professionalism, enthusiasm and customer service
Attention to detail and ability to meet deadlines
Regular and consistent attendance
Must perform duties with moderate direction given, operating from established directions and instructions. Decisions are made with general organization policy constraints, but occasionally requires independent decision- making.
Other Job Requirements:
Ability to travel
Reliable personal transportation and must possess current driver's license, good driving record, and auto insurance coverage
Ability to relate positively to children and adults.
To Apply: Submit Cover Letter and Resume to hr@ltyc.net
To apply for this job email your details to hr@ltyc.net