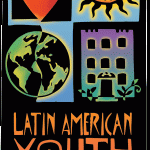 Website Latin American Youth Center (LAYC)
LAYC
Latin American Youth Center/
Maryland Multicultural Centers
Title: Crew Leader (Part-time)
Program: Montgomery County Conservation Corps (MCCC)
Salary Range: $18.51 to $20.00 hourly/ 28 hrs. per week
Location: Silver Spring, MD
FLSA: Non- Exempt
The Montgomery County Conservation Corps (MCCC) Crew Leader is responsible for ensuring the regular,
reliable, and professional field-based implementation of conservation service projects while ensuring the
training, safety and quality work performance of youth Corps members. The Crew Leader implements a Positive
Youth Development (PYD) approach by seizing opportunities to enhance teamwork, self-confidence,
problem solving, conflict resolution, trust, and leadership amongst Corps participants. The Crew Leader will
oversee crew-based field work by working alongside our youth Corp members and maintaining the integrity of the MCCC program by always demonstrating reliable and professional behavior.
Crew based field duties may include Litter abatement, recycling, invasive species and weed control, trail construction and maintenance, wildlife habitat restoration, tree planting, park development, light construction, landscaping, campground renovations, general beautification and maintenance of park buildings, facilities and grounds. The Crew Leader accompanies members, seeking out 'teachable moments', during outdoor recreation activities and experiential learning excursions. The Crew Leader provides weekly instruction to Corps members through workshops focused on environmental education, tool safety, and project planning. The Crew Leader
is also responsible for supporting the tracking of data from field-based activities by completing the daily
logs.
JOIN US AND SUPPORT YOUTH TO LIVE, WORK, AND STUDY WITH DIGNITY, HOPE, AND JOY!
LAYC/MMYC is an organization that makes a difference in our community. We invite you to join our talented staff and become a part of an organization that is known for its commitment to excellence, mission, and respect for youth. We value diversity as a strength, with 85% of our staff identifying as people of color. We prioritize recruiting and supporting staff who have shared life experiences as our youth.
LAYC/MMYC's mission is to empower a diverse population of youth to achieve a successful transition to adulthood, through multicultural, comprehensive, and innovative programs that address youths' social, academic, and career needs. To achieve that mission, LAYC/MMYC provides services and opportunities to approximately 5,000 individuals annually to support academic achievement, promote healthy behaviors, and guide youth toward successful adulthood. LAYC/MMYC also conducts advocacy and public policy work to broaden opportunities for youth.
COMPETITIVE BENEFITS
In addition to a friendly work environment, we are pleased to offer the following benefits to our employees.
• Sick leave accrual for PT positions
• Health club discounts for LAYC employees
ESSENTIAL RESPONSIBILITIES
• Develop the skills of corps members by seeing that all corps members learn safe and professional work practices, including but not limited to the following:
• Proper use of hands tools;
• Professional courtesy to community members, park staff, & field partners
• Adherence to MCCC and park policies, rules and regulations
• Clear articulation of work project activities, goals and related services
• Maintain the satisfaction of Site Supervisors by ensuring that projects are properly, professionally and completely serviced
• Provide regular Corps member updates, reports and evaluations of their participation and overall progress
• Supervise, motivate, direct and encourage Corps members in job skills training, field education and on-the-job training
• Maintain discipline among Corps members individually, within crews, and as an entire group
• Fairly, reasonably and consistently enforce policies and regulations
• Encourage a strong work ethic and positive morale through exercises demonstrating teamwork and accountability.
•Coach and support members by seizing opportunities to enhance, self-esteem, self-confidence, decision making, problem solving, trust, leadership and goal setting
• Conduct weekly crew-based Corps member training and instructional presentations in critical areas related to safety and professional job performance including the following:
• First aid and workplace safety
• Environmental issues and conservation
• Community relations
• Work ethic
• Communications
• Site-specific work project needs, goals and activities
• Coordinate safe storage and distribution of breakfast, lunch and snacks
• Ensure the reliable, safe and clean operation of any assigned vehicles, hand tools and power tools,
and report all issues and problems to the Field Coordinator Program Manager
• Visually inspect the MCCC van daily and report any defects, problems or safety issues
• Attended basic Crew Leader Training and any subsequent training required during the course
of the program.
• Assist on other special projects as needed or as requested by Program Manager
SKILLS & QUALIFICATIONS
• Must be at least 18 years old.
• Must have a valid driver's license.
• Current CPR and Basic First Aid certification is preferred.
• Must have a high school diploma or equivalent; some college-level education is preferred.
• Experience working with youth is required; experience working with at-risk youth preferred
• Ability to pass a background investigation
• Experience working in the outdoors and willingness to work in variable and unpredictable climatic and terrain condition
• Capable of performing various types of physical labor: Must be able to bend, stretch, push, lift, pull and/or stand for extended periods of time
• Commitment to making important and sometimes life-critical decisions in the field to protect the safety of Corps members and the community at large
• Ability to readily recognize Corps member issues including impairment due to drugs, alcohol, medication or other causes.
• Knowledge of MCCC/MMYC/LAYC staff and Corps member policies.
• Flexibility regarding work assignments; sometimes this position is required to change days of the week, assignments, locations, and/or projects and some weekend work may be required
• The willingness and desire to work independently, as well as collaboratively, and to take on additional responsibilities
PHYSICAL REQUIREMENTS
Work is primarily outdoors, resulting in exposure to sun, rain, mud, fog, extreme heat and cold, wind, extreme humidity, pollen and other airborne irritants, sudden temperature changes, and other climatic phenomena. In addition, performance of duties often requires work in remote areas characterized by rugged terrain, with steep and sometimes slippery slopes. Service projects take place in a variety of environments, including forested areas, swamps, wetlands, open water and other habitats. Operating some types of equipment or machinery may also result in exposure to noise, airborne debris, vibrations, and hazardous conditions requiring the use of safety gear such as ear and eye protection, hard hats, etc.
Work involves special physical demands such as lifting 50 pounds or more, climbing ladders, bending, lifting, stretching, pulling, walking or standing for extended periods of time.
The above statements are intended to describe the general nature and level of work being performed by the individual(s) assigned to this position. They are not intended to be an exhaustive list of all duties, responsibilities, and skills required. Management reserves the right to modify, add, or remove duties and to assign other duties as necessary. In addition, reasonable accommodations may be made to enable individuals with disabilities to perform the essential functions of this position.
TO APPLY
Please send a cover letter and resume to Corps Program Manager, Alma Chavez, alma@layc-dc.org. Please include the title of the position in the email subject line.