Workforce Development Specialist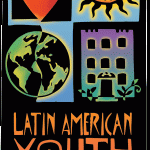 Website Latin American Youth Center (LAYC)
                                         LAYC
Latin American Youth Center/ Maryland Multicultural Centers
Title: Workforce Development Specialist
Salary Range: $45,000-$49,000
Location: Silver Spring, MD
FLSA: Exempt
 
LAYC/MMYC seeks a full-time Workforce Development Specialist to facilitate and lead curricula offered to youth ages 16 to 24 as a part of a collaborative project called MoCo Reconnect. The Workforce Development Specialist will be responsible for implementing job readiness training workshops with youth who attend programming at both our Silver Spring office and Wheaton Re-engagement Center.  MMYC currently offers a range of curriculums, including IYF, Joven Noble, and Street Law, aimed at providing youth with additional professional development skills.
JOIN US AND SUPPORT YOUTH TO LIVE, WORK, AND STUDY WITH DIGNITY, HOPE, AND JOY!
LAYC/MMYC is an organization that makes a difference in our community. We invite you to join our talented staff and become a part of an organization that is known for its commitment to excellence, mission, and respect for youth. We value diversity as a strength, with 85% of our staff identifying as people of color. We prioritize recruiting and supporting staff who have shared life experiences as our youth.
LAYC/MMYC's mission is to empower a diverse population of youth to achieve a successful transition to adulthood, through multicultural, comprehensive, and innovative programs that address youths' social, academic, and career needs. To achieve that mission, LAYC/MMYC provides services and opportunities to approximately 5,000 individuals annually to support academic achievement, promote healthy behaviors, and guide youth toward successful adulthood. LAYC/MMYC also conducts advocacy and public policy work to broaden opportunities for youth.
COMPETITIVE BENEFITS
In addition to a friendly work environment, we are pleased to offer the following benefits to our employees.
Medical, dental, and vision plans with prescription coverage
Employer-paid life insurance
Voluntary long-term disability and supplemental life insurance
Matching 401(k) program beginning at hire
Ten days paid vacation leave per year, increasing to 20 with tenure, 12 days paid sick leave per year, 12 paid holidays per year
Eight weeks paid parental leave, including adoption and foster care
Health club discounts
One day per week of telework for most position
ESSENTIAL RESPONSIBILITIES
Implement relevant job readiness curricula for participants to prepare them for job search and employment.
Plan and coordinate guest speakers and field trips that align with curriculum and enhance the participants' understanding of career pathways
Assess work readiness skills of participants
Ensure that employment portfolios are prepared for all youth job seekers in order to facilitate their referrals to job interviews and job placements
Create and implement youth incentives for attendance, advancement, retention, and completion of training and employment placements.
Match participants with appropriate jobs and serve as a mediator between employer and youth as needed.
Participate in cyber info sessions and training opportunities to be informed of current labor markets and enhance career development strategies.
Develop and maintain relevant employer outreach materials for distribution.
Maintain complete and accurate records of all job placement, JRT attendance, youth/business satisfaction, outcome completion and retention activities in (ETO) database.
Participate in MMYC Montgomery County team meetings and play an active role to further the goal of job placement and job retention.
EDUCATION & EXPERIENCE REQUIREMENTS
A bachelor's degree from an accredited college or university;
Minimum of one (1) year of job development and/or placement experience in either the public or private sector, work with disconnected youth preferred;
Highly organized and detail-oriented;
Excellent verbal, written and interpersonal communication and presentation skills;
Must be computer literate with a working knowledge of MS Word and MS Excel.
SKILLS & QUALIFICATIONS
Experience working directly with people from diverse racial, ethnic, and socioeconomic backgrounds.
Strong interpersonal and organizational skills.
Knowledge of community and local resources.
Flexible schedule, including occasional evenings for school events.
Complete criminal and child abuse/neglect clearances.
Flexible, energetic, positive individual with commitment to youth development in a high quality, respectful environment.
Ability to work well and communicate with culturally diverse populations.
LAYC/MMYC requires the COVID-19 vaccine of all its employees. You will be asked to provide proof of vaccination at the time of your interview and at your onboarding.
PHYSICAL REQUIREMENTS
This is largely a sedentary position that requires the ability to speak, hear, see, and lift small objects up to 10 lbs. May require the ability to travel locally and/or regionally.
LAYC/MMYC is an equal opportunity employer committed to providing opportunities without regard to age, race, color, pregnancy, national origin, religion, sex, gender identity, sexual orientation, disability, veteran status, or status within any other protected group.
The above statements are intended to describe the general nature and level of work being performed by the individual(s) assigned to this position. They are not intended to be an exhaustive list of all duties, responsibilities, and skills required. Management reserves the right to modify, add, or remove duties and to assign other duties as necessary. In addition, reasonable accommodations may be made to enable individuals with disabilities to perform the essential functions of this position.
TO APPLY
Please send a cover letter and resume to Program Manager, Kiara Williams (They/Them) at kiara.williams@layc- dc.org Please include the title of the position in the email subject line.