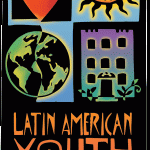 Website Latin American Youth Center (LAYC)
                   LAYC
Latin American Youth Center/
Maryland Multicultural Centers
Title: Employer Liaison
Salary Range: $50,000-$55,000
Location: Silver Spring, MD
FLSA: Exempt
This position is listed for the LAYC-MMYC WIOA Program at Montgomery County site. WIOA provides youth with intensive case management, career training, and job placement opportunities with the purpose of closing the middle skills gap. The Employer Liaison is responsible for creating partnerships with employers, vocation education sites, and apprenticeship programs who will provide opportunities for the youth.
JOIN US AND SUPPORT YOUTH TO LIVE, WORK, AND STUDY WITH DIGNITY, HOPE, AND JOY!
LAYC/MMYC is an organization that makes a difference in our community. We invite you to join our talented staff and become a part of an organization that is known for its commitment to excellence, mission, and respect for youth.  We value diversity as a strength, with 85% of our staff identifying as people of color. We prioritize recruiting and supporting staff who have shared life experiences as our youth.
LAYC/MMYC's mission is to empower a diverse population of youth to achieve a successful transition to adulthood, through multicultural, comprehensive, and innovative programs that address youths' social, academic, and career needs. To achieve that mission, LAYC/MMYC provides services and opportunities to approximately 5,000 individuals annually to support academic achievement, promote healthy behaviors, and guide youth toward successful adulthood. LAYC/MMYC also conducts advocacy and public policy work to broaden opportunities for youth.
COMPETITIVE BENEFITS
In addition to a friendly work environment, we are pleased to offer the following benefits to our employees.
Employer-paid life insurance
Voluntary long-term disability and supplemental life insurance
Matching 401(k) program beginning at hire
Ten days paid vacation leave per year, increasing to 20 with tenure, 12 days paid sick leave per year, 12 paid holidays per year
Eight weeks paid parental leave, including adoption and foster care
Health club discounts
One to two days per week of telework for most positions
ESSENTIAL RESPONSIBILITIES
Develop and maintain relationships with employers across various industry sectors who will have employment and internship opportunities for youth;
Participate in cyber info sessions and training opportunities to be informed of current labor markets and enhance career development strategies;
Conduct cold calls each day to employers with the express purpose of identifying businesses that are currently hiring and establishing relations with those who are not for later follow-up;
Engage employers that are hiring youth to participate in the annual youth job fair, and for Work Experience (WEX) positions;
Produce weekly reports of records of cold calls and field visits, conduct bi-weekly follow ups as appropriate to provide updates;
Conduct site-based field visits each week and ensure that 100% of businesses visited receive an employment services brochure along with the necessary program information;
Place participants in part time and/or full-time employment of 20-40 hours and earning wages no less than the approved minimum wage;
Announce job leads weekly in workshops and work closely with workforce development specialist on follow ups with participants referred to interviews;
Collaborate with Workforce Development Specialists to develop and maintain a job bank and youth resume bank for use by participants and employers;
Maintain contact with employers and youth after placement for a minimum of one year;
Maintain complete/accurate records of all job placement & retention activities in (ETO and MWE) database;
Represent Workforce program in county and regional workforce collaborations;
Adhere to all LAYC personnel policies
EDUCATION & EXPERIENCE REQUIREMENTS
A bachelor's degree from an accredited college or university;
Minimum of one (1) year of job development and/or placement experience in either the public or private sector, work with disconnected youth preferred;
Sales experience, marketing and/or public relations experience preferred;
Experience working with out of school/at-risk youth preferred
Experience working in a community-based and multicultural setting
SKILLS & QUALIFICATIONS
Knowledge of Maryland labor market trends;
Excellent verbal, written and interpersonal communication and presentation skills;
Current Valid Driver's License;
Certification in First Aid/CPR preferred;
Microsoft Office proficiency and ability to utilize technology to improve systems;
Communicate effectively with staff and youth;
High levels of initiative, flexibility and organizational skills;
Energetic, positive individual with commitment to youth development in a high quality, respectful environment;
Flexible schedule, including occasional evenings
LAYC/MMYC requires the COVID-19 vaccine of all its employees.  You will be asked to provide proof of vaccination at the time of your interview and at your onboarding.  
PHYSICAL REQUIREMENTS
This is largely a sedentary position that requires the ability to speak, hear, see, and lift small objects up to 10 lbs. May require the ability to travel locally and/or regionally.
LAYC/MMYC is an equal opportunity employer committed to providing opportunities without regard to age, race, color, pregnancy, national origin, religion, sex, gender identity, sexual orientation, disability, veteran status, or status within any other protected group.
The above statements are intended to describe the general nature and level of work being performed by the individual(s) assigned to this position. They are not intended to be an exhaustive list of all duties, responsibilities, and skills required. Management reserves the right to modify, add, or remove duties and to assign other duties as necessary. In addition, reasonable accommodations may be made to enable individuals with disabilities to perform the essential functions of this position.
TO APPLY
Please send a cover letter and resume to Program Manager, Brittany Switzer (She/Her) at Brittany.switzer@layc dc.org.  Please include the title of the position in the email subject line.