Henderson Hopkins Math Tutorial Program Manager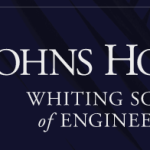 Website https://twitter.com/HopkinsEngineer The Center for Educational Outreach (CEO) at the Whiting School of Engineering at Johns Hopkins University
The Center for Educational Outreach (CEO) at the Whiting School of Engineering at Johns Hopkins University will have significant impact on the future science, technology, engineering, and math (STEM) workforce by increasing the number of STEM leaders from underrepresented groups. Our mission is to engage JHU faculty and students to inspire and prepare PK-12 students in STEM education and careers. CEO is the resource for Johns Hopkins University STEM faculty and students looking to do STEM educational outreach for PK-12 students or teachers.
The Math Tutorial Program is a new program being launched in Fall 2022 in collaboration with Elmer A. Henderson: A Johns Hopkins Partnership School (Henderson-Hopkins). We are seeking a Henderson Hopkins Tutorial Program Manager which will be initially funded by the President's Office and will be hired by and report to the Whiting School of Engineering's Center for Educational Outreach's STEM Outreach Advisor. The Program Manager will be funded as a 2-year position, with an anticipated extension based on program efficacy.
The Program Manager will work full time on building and implementing the Math Tutorial Program to increase Henderson-Hopkins students' proficiency, interest, and self-efficacy in math. The Program Manager's include volunteer recruitment and training, program coordination and implementation, continuous program evaluation in partnership with the team.
The Program Manager will be based out of the Center for Educational Outreach with frequent tutor supervision and support on-site at Henderson-Hopkins. Please note that this position is a temporary position that is funded for two years, with the possibility of becoming a permanent position.