Tech Coach (Afterschool Instructor)
Part Time
Applications have closed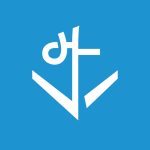 Website Digital Harbor Foundation
Digital Harbor Foundation is dedicated to digital equity for everyone, increasing diversity in the technology sector, and advancing technology innovation for the public good.
The Coach is directly responsible for participant experience and engagement, and contributes most directly to the intellectual growth, emotional health, and overall well-being of the program participants served by Digital Harbor Foundation programs. The position is inclusive of instruction, mentorship, recruitment, community-building, and care for the space (both physical and digital) in which our programs occur. Must be available between the hours of 3 pm-6 pm between the dates of January 30 – May 12. Looking for Coaches with experience with elementary age students or with advanced technical skill. 
Essential Duties & Responsibilities:
INSTRUCTION
Provides clear sequence of experiences on a pathway for personal growth and learning of those we directly serve through a specific program or initiative
Lead a group of approximately 20 individuals in an instructional setting, maintaining high standards for behavior and safety, through age appropriate activities.
Prepare documentation (e.g. user guides, sample lesson plans, etc.) for the purpose of documenting activities, providing written documentation and/or conveying information.
MENTORSHIP
Supports those served through both formal and informal mechanism in a way that increases participant's sense of self direction and purpose
Leads and supervises small and large groups by recognizing potential and resolving issues.
COMMUNITY-BUILDING
Builds human connectivity through positive and reinforcing sense of belonging, value-aligned interactions, respect, and responsibility for each other, including through appropriate dress, speech, attitudes, and courtesy.
Model and promote digital citizenship through facilitating practices and discussions of safe, healthy, and ethical uses of digital information and technologies.
Ensure that youth are safe and productive while in the space.
Assists in keeping the learning space clean and organized.
Job Type: Part-time, Temporary
Pay: $16.00 – $22.00 per hour
Schedule: 3 hour shift, Monday to Thursday (extension to summer programs if desired)
COVID-19 considerations: All coaches must provide proof of vaccination and undergo a background check.
Education: High school or equivalent (Preferred)
Work Location: Digital Harbor Foundation Tech Center, 1045 Light Street Baltimore, MD 2123