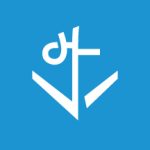 Website Digital Harbor Foundation Digital Harbor Foundation
Digital Harbor Foundation
Job details
Salary
$16 – $22 an hour
Job Type
Part-time or Seansonal
Qualifications
High school or equivalent
College (preferred)
Full Job Description
Position Summary:
The Coach is directly responsible for participant experience and engagement, and contributes most directly to the intellectual growth, emotional health, and overall well-being of the program participants served by Digital Harbor Foundation programs. The position is inclusive of instruction, mentorship, recruitment, community-building, and care for the space (both physical and digital) in which our programs occur. Must be available between the hours of 3 am-6 pm between the dates of Sept 19-Dec 15 (some exact dates and times are TBD).
Division & Program:
Located at 1045 Light Street, the former South Baltimore Rec Center has been reimagined as a youth-focused Tech Center with access to the tools and the time to be creative that provides pathways from the classroom to careers and the opportunity for youth to drive towards the future they see and want now.
At its most basic level, the Tech Center is a "playground for the mind." While a lot goes into the intentionality and design of experiences for students, the process and joy of learning is foundational to all that comes after and "learning to love learning" is a core outcome of our work. To provide a welcome entry point, the Tech Center has created the following Always Be Learning experiences:
Mini-Makers: introductory experiences for elementary-aged youth.
Maker Foundations: exploratory course providing a survey of experiences.
Family Make Nights: family-focused activities
We believe that all young people deserve the opportunity for meaningful employment before they leave high school. We know that these job opportunities provide critical training, support, and mentors that are critical to build the confidence, experience, and network to build the future now. This is why we work to be a first job, a career-building pathway, and a bridge of opportunity spanning from the classroom to a career, knowing that technology underpins the future of work.
To achieve a bridge from the classroom to the start of a career, the Tech Center employs youth through the following Future of Work programs:
Youth Participatory Action Research
Youth Coach
Print Shop
Web Shop
Inventorship
Essential Duties & Responsibilities:
INSTRUCTION
Provides clear sequence of experiences on a pathway for personal growth and learning of those we directly serve through a specific program or initiative
Lead a group of approximately 20 individuals in an instructional setting, maintaining high standards for behavior and safety, through age appropriate activities.
Navigate online and blended learning tools and techniques, including digital content and collaborative learning networks, to support and extend participant learning as well as expand opportunities for online professional development.
Prepare documentation (e.g. user guides, sample lesson plans, etc.) for the purpose of documenting activities, providing written documentation and/or conveying information.
Engage in continual learning to deepen content and pedagogical knowledge in technology integration and current and emerging technologies, including keeping abreast of digital age learning environment models such as blended learning, digital collaboration, project-based learning instructional strategies, etc.
Document work being done in youth programs is documented via blog posts and/or shared resources.
MENTORSHIP
Supports those served through both formal and informal mechanism in a way that increases participant's sense of self direction and purpose
Leads and supervises small and large groups by recognizing potential and resolving issues.
Identifies skills and competencies among participants and provides appropriate coaching, training, and resources to support the professional growth of each individual.
RECRUITMENT
Searches for those who could benefit from programs and invites them to engage through structured opportunities or offerings.
Builds relationships that provide reliable and ongoing referrals.
COMMUNITY-BUILDING
Builds human connectivity through positive and reinforcing sense of belonging, value-aligned interactions, respect, and responsibility for each other, including through appropriate dress, speech, attitudes, and courtesy.
Model and promote digital citizenship through facilitating practices and discussions of safe, healthy, and ethical uses of digital information and technologies.
Ensure that youth are safe and productive while in the space.
Assists in keeping the learning space clean and organized
Develop and maintain strong relationships with youth and parents through active communications including emails, text messages, and phone calls.
OTHER DUTIES AS ASSIGNED
Required Knowledge, Skills, & Abilities
Is a strong communicator with people (and especially youth) from all walks of life
Possesses special technical knowledge relating to making (physical and digital fabrication, introductory programming, creative problem-solving, engineering, data analytics, etc.)
Possesses good public speaking skills
Excited for technology programs for youth, and is able to actively engage others in it
Ability to motivate others to reach a common goal
Driven to reach the goals established by Tech Center leadership
Education & Experience
Prior experience working with youth
Prior experience working with one or more of relevant technologies
High school or equivalent (Preferred)Bachelor's degree a plus
Job Types: Part-time, Temporary
Pay: $16.00 – $22.00 per hour
Schedule:
8 hour shift
Monday to Friday
COVID-19 considerations:
All coaches must provide proof of vaccination and undergo a background check.
Ability to commute/relocate:
Baltimore, MD 21230: Reliably commute or planning to relocate before starting work (Preferred)
Education: