2022 Gubernatorial Survey
The Maryland Out of School Time Network, Maryland Coalition for Community Schools, and MENTOR Maryland DC sent a request for survey responses to all of the registered Gubernatorial Campaigns.
Our survey reflected important questions about education, out-of-school time, community schools, access to STEM learning, and mentoring.
We received six responses to the surveys which can be read in full below. We hope providing this information will help our networks make informed decisions in the upcoming election.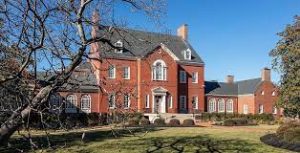 Additional Election Resources
Everything you need to know about voter registration and key dates can be found on the website of the Maryland Board of Elections.
Key Dates:
Register to Vote by June 28 - You may also register to vote in-person during early voting.
Early Voting begins July 7.
Request a mail-in ballot no later than July 12. Mail-in ballots must be postmarked or delivered to a designated ballot box by July 19.
Election Day is July 19.
Also, follow the League of Women Voters Maryland to get additional information about local and state election issues.