Annual United for Youth Conference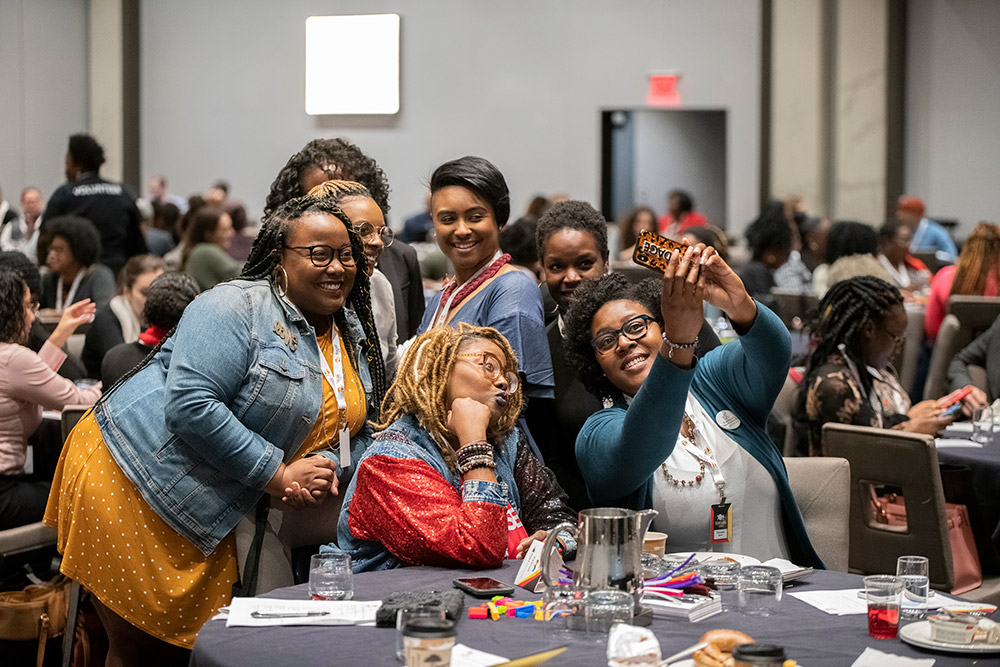 Every year, MOST and Maryland MENTOR come together to present the annual Maryland United for Youth Conference: a multi-day professional learning and networking opportunity designed specifically for youth development professionals.
Our 2019 conference at The Hotel in College Park was a resounding success, hosting over 350 attendees and featuring more than 50 workshops, youth panels, and award ceremonies.

This year's MD4Y conference is taking place virtually in response to the ongoing health concerns posed by Covid-19. This unfortunate new reality has forced us to accept and adapt to a "new abnormal" in all we do, especially as we strive to serve and support our young people. With these challenges in mind, this year's conference theme is "Reimagining Resilience." We invite you to join us in reimagining how we view resilience, what it signifies and how we measure it. We encourage you to take a fresh look at resilience, not only from the perspective of the young people you serve, but also their families, your staff, and your volunteers.  We have learned so much but still have so far to go.
We're Looking for Workshop Proposals!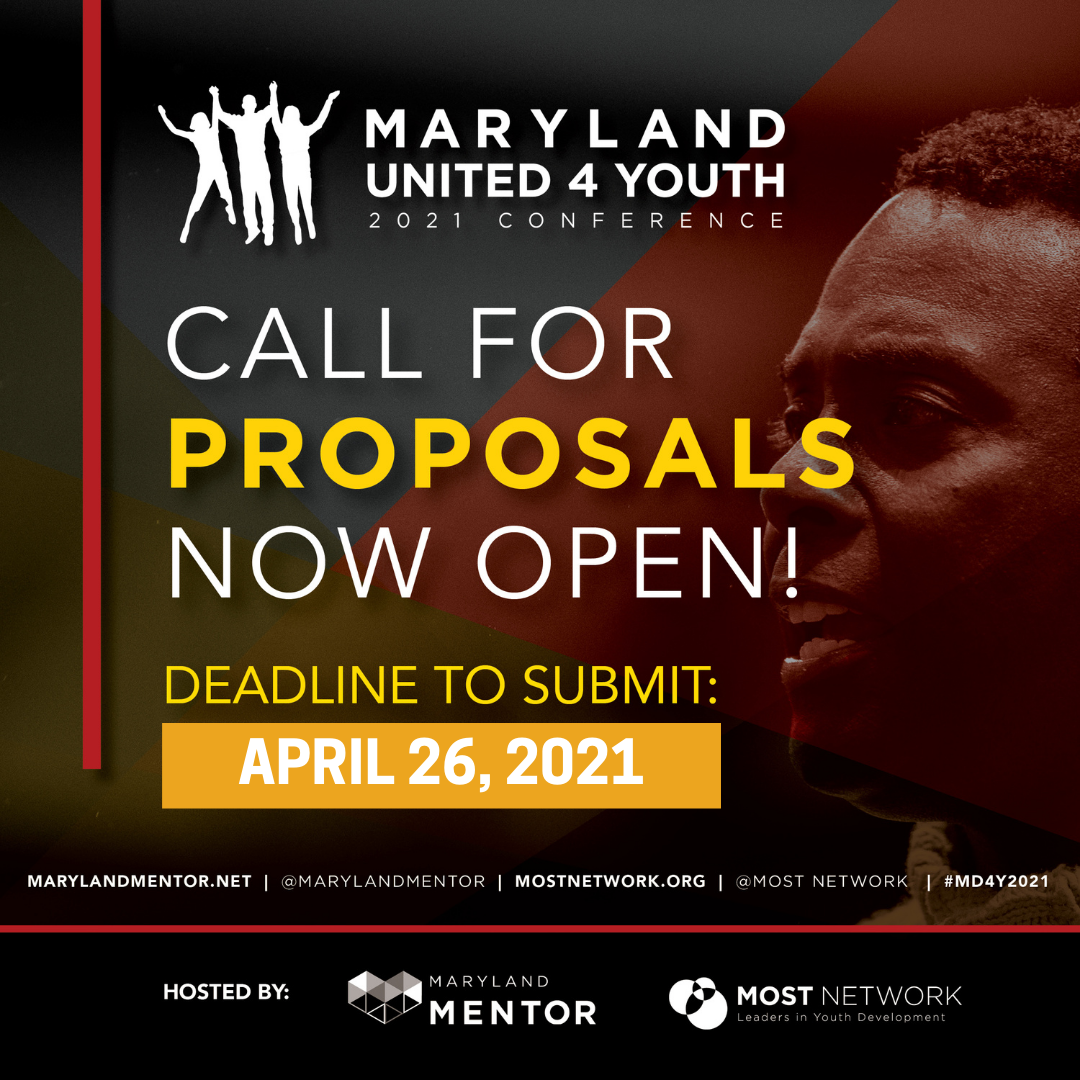 Selection Criteria: Workshops should provide attendees with new, practical knowledge that can be applicable to a variety of program types, sizes, and areas of focus. To learn more about how proposals will be reviewed and accepted, please click HERE.
Selected workshops will receive complimentary access to the conference sessions on both days for themselves and any youth co-presenters ONLY.
Applications will be open from March 1, 2021 to April 26th, 2021.
Questions: If you have any questions, please email Heather May at hmay@mostnetwork.org and Sara Haile at shaile@marylandmentor.net
Sponsorship Opportunities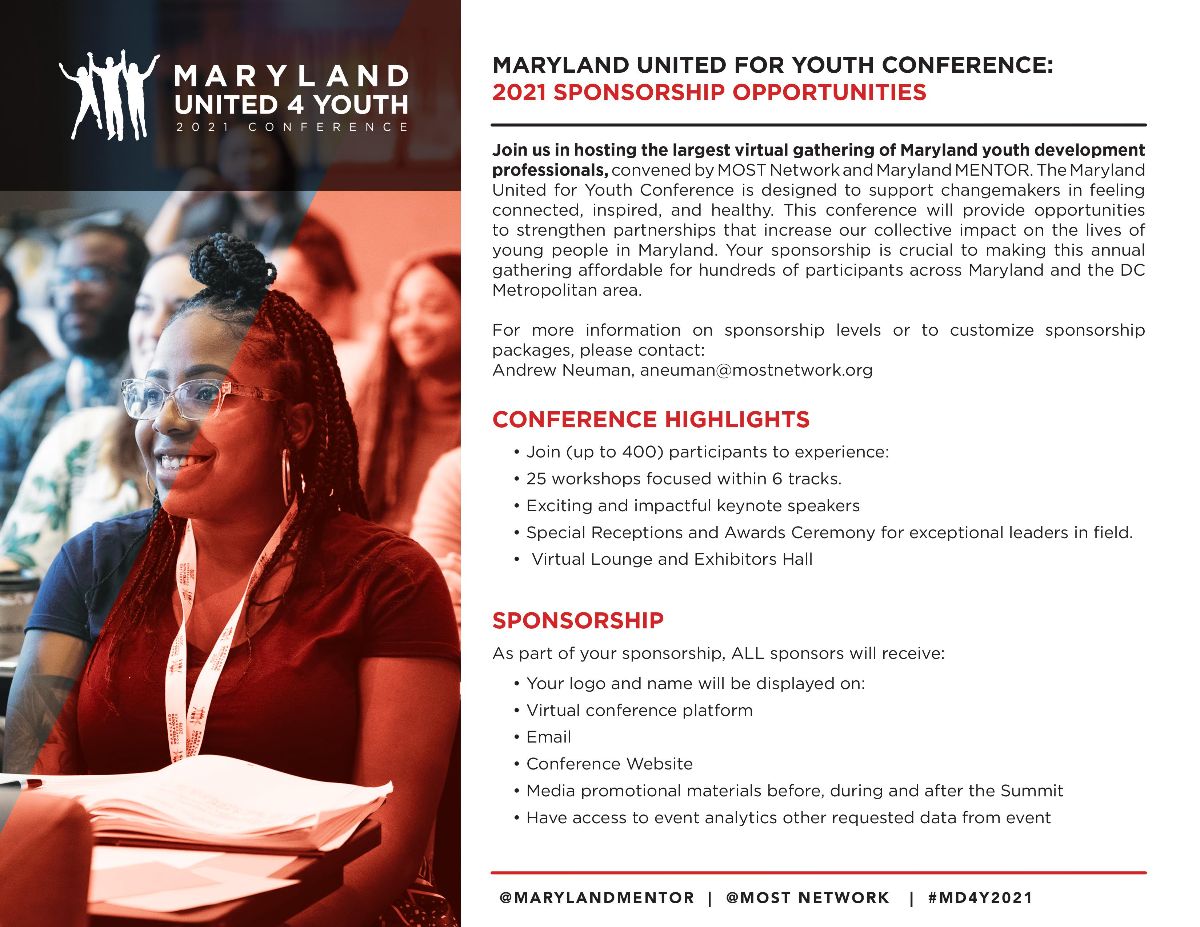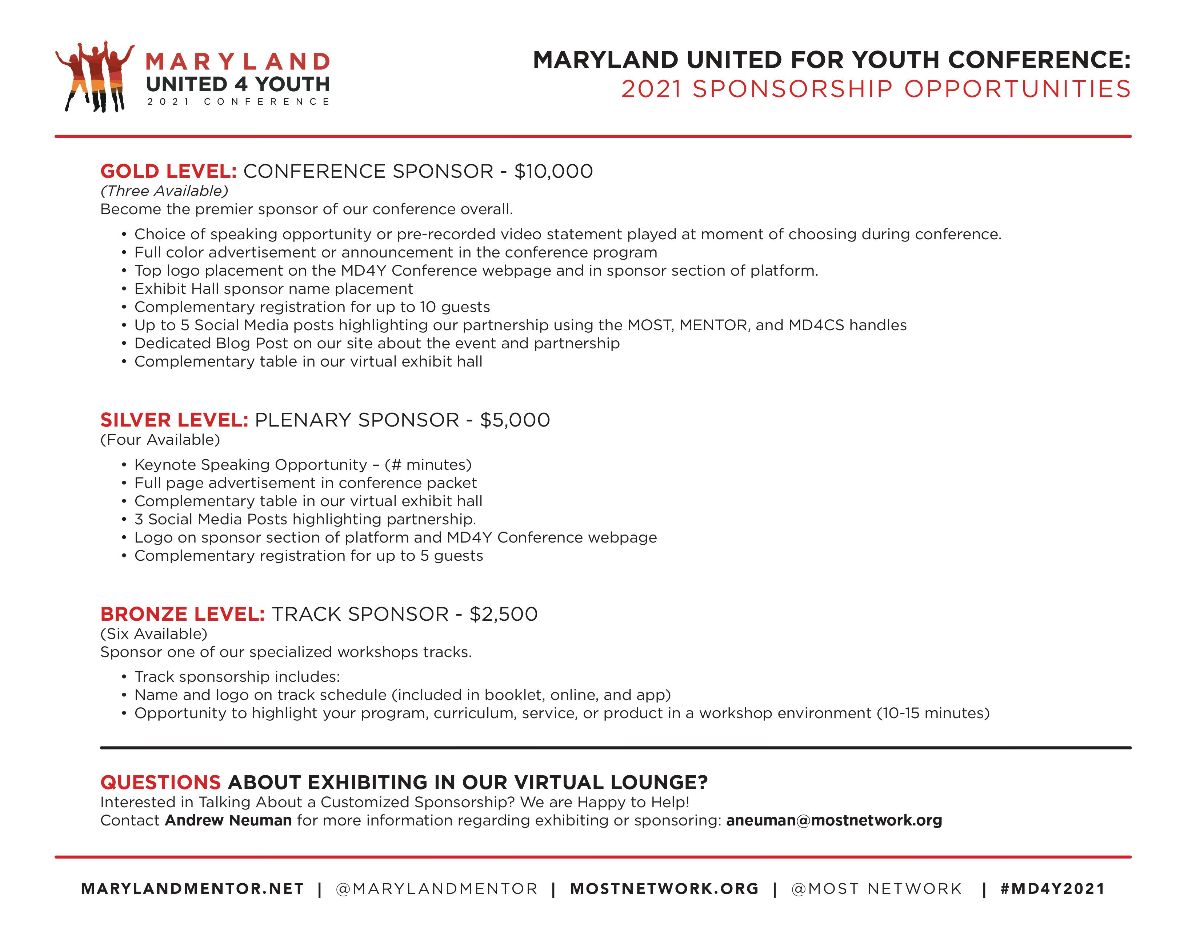 For more information on sponsorship levels or to customize sponsorship packages please contact: Andrew Neuman aneuman@mostnetwork.org